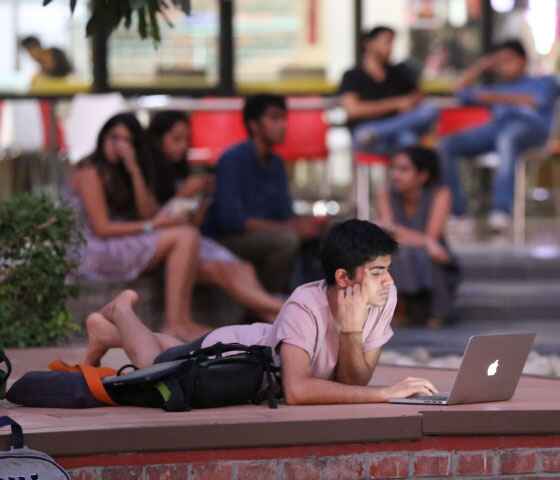 About Lodha Genius Programme
The Lodha Genius Programme is a joint initiative between Lodha and Ashoka University. Guided by a vision of building a better life, Lodha aims to grow in a manner that positively contributes to both – our planet and our people. Lodha Genius Programme is one such initiative committed to securing our country's current and future generations by providing quality education to our community and empowering the brightest minds to achieve their full potential, thus actively contributing towards nation-building. Ashoka University is India's premier liberal arts university, known for its interdisciplinary approach to education, world-class faculty, and commitment to social impact.
Together, Lodha and Ashoka University are committed to creating a programme that provides students with the knowledge, skills, and network they need to succeed in today's complex, interconnected world.
The programme seeks to address the acute shortage of high-quality talent in the country by supporting academically bright school students. First-of-its-kind scholarship across the world, the Lodha Genius Programme will provide customized long-term support to exceptional students to build the next generation of leaders for our nation. The inaugural batch of the Lodha Genius Programme successfully completed its 4 week intensive on-campus summer module conducted at Ashoka University.
It is not only a loss to the individual, but also to the society and the nation if a capable child is not able to achieve success. We want to play a supportive role to address the gap, which comes up due to a variety of reasons. The 'Lodha Genius Programme' is a major step to drive collaborative and large-scale solutions to identify as well as nurture India's rich pool of highly able students.
At Ashoka, we firmly believe in nurturing future leaders by developing their talents and ingraining in them a commitment to public service in their formative years. We are delighted to partner with Lodha, who share our vision of nation-building. The 'Lodha Genius Programme' will bolster our vision to become an inclusive institution of excellence by giving talented school students access to a world-class educational experience.
Apply Now